On Thursday, November 15th, we are excited to be bringing Ladies Who Launch back to Belfast for evening of community, education, and inspiration as we celebrate tenacious women in business! This will be an energetic and dynamic gathering of 200+ women in business from around the community so we hope you can join us. The goal is to help women-led businesses of all sizes and conceptual stages come together to collaborate, connect, strengthen their livelihoods, and discuss topics that are pertinent to their work. Through meaningful breakout sessions on topics such as Building With Purpose, Marketing Hustle and Finance 101, we'll offer practical tips and tricks that attendees can take home and implement immediately!
CFO, Square & Co-Founder, Ladies Who Launch
Pre-Acceleration Programme Leader, NDRC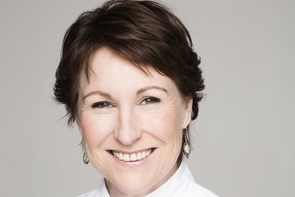 Partner, Lanyon Communications
Operations Lead, Asentiv Ireland
Chloe Bond, Lana McArthur and Jessica Pinder
Winners, Digital DNA's Digital Futures competition
CEO & Co-Founder of Talivest
Founder & Director, Field Day and Field Apothecary
Schedule + Breakout Sessions
17:00 - Doors Open! Check in and grab a seat

17:15 - Welcome: Sarah Friar

17:20 - Opening Fireside Chat

17:50 - Entrepreneurial Panel Discussion: Marketing Hustle

18:20 - Lightning Round of Questions for: Entrepreneurs of the Future: Digital DNA Digital Futures Programme Prize

18:30 - Entrepreneurial Panel Discussion: Planning and Growing Your Network to Help Your Business Thrive

19:00 - Closing Discussion: A Conversation with Grainne Kelly

19:30 - Critical Conversations in Networking: Power of the Female Network

19:40 - 20:30 - Enjoy bubbles and bites with other Belfast-based women entrepreneurs!
Location Info
ALLSTATE BUILDING
10 Mays Meadow
Belfast, N. Ireland BT1 3PH